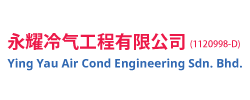 Ying Yau Air Cond Engineering is your go-to company for all air conditioning needs, offering comprehensive services to cool your building. Established in 2006, we have the experience to be prepared for any possibility, and can provide advanced air conditioning systems for all types of buildings.
We operate throughout Peninsular Malaysia from our three base locations – Bukit Raja, Karang and Kuala Selangor. We are the authorized dealer for Daikin and we offer other leading brands as well as recondition products.
No matter which part of the building you need air conditioning, our systems can offer complete cooling control. This means that we can deliver a cost-effective solution that is good for your investment and the environment.